July 6, 2023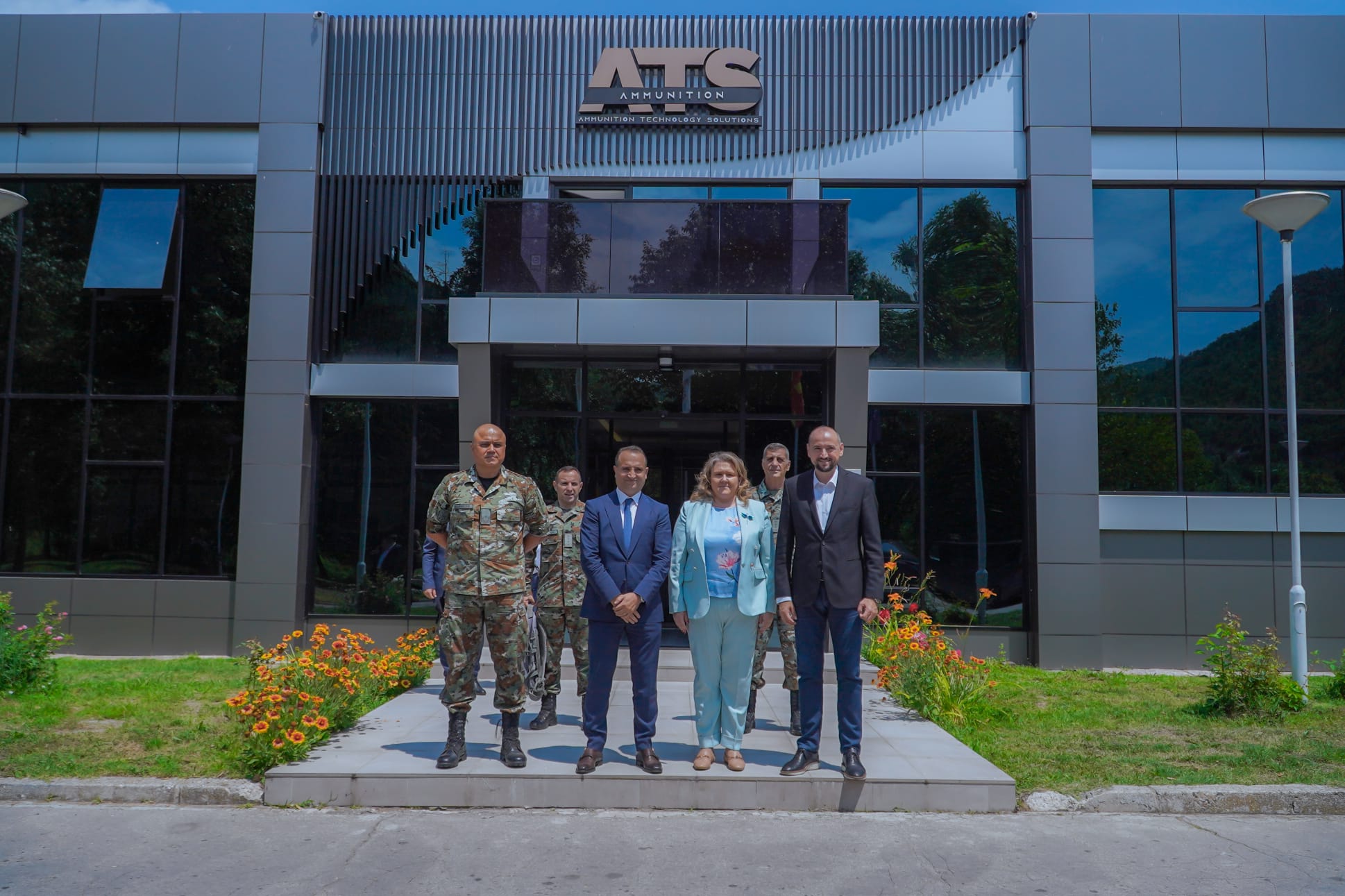 "This is one of the great benefits for our companies and the economy as a whole from our membership in NATO. This is a big market with huge potential," said Deputy Prime Minister Fatmir Bytyqi in charge of economic affairs, coordination of economic sectors, and investments.
"The production in the defense industry is of exceptional importance for the state security" – said Minister of Defense of the Republic of North Macedonia Slavjanka Petrovska
Samokov, North Macedonia, July 05, 2023 –  Deputy Prime Minister Fatmir Bytyqi in charge of economic affairs, and  Minister of Defense Slavjanka Petrovska visited the domestic facilities for the production of military equipment and armaments ATS AMMO
factory in Samokov, North Macedonia.
The purpose of this visit is to consider the possibilities for cooperation between the state and the defense industry, i.e. the economic entities that deal with the production and sale of goods related to defense activities in North Macedonia, as well as support for the entities that are potential providers of goods and services in the industry.
ATS Group is a corporation based in North Macedonia, with over 550 employees who through the most modern technology bring a wide range of high-quality ballistic products as well as the production of small caliber ammunition.
All of this, ATS Group does by relying on its over 40 years of experience, a period that speaks about the tradition created in this industry which has helped it to establish itself powerfully in the local but also global market. It showcases an export-oriented company in 56 countries around the world, through three factories specializing in various fields.