February 23, 2023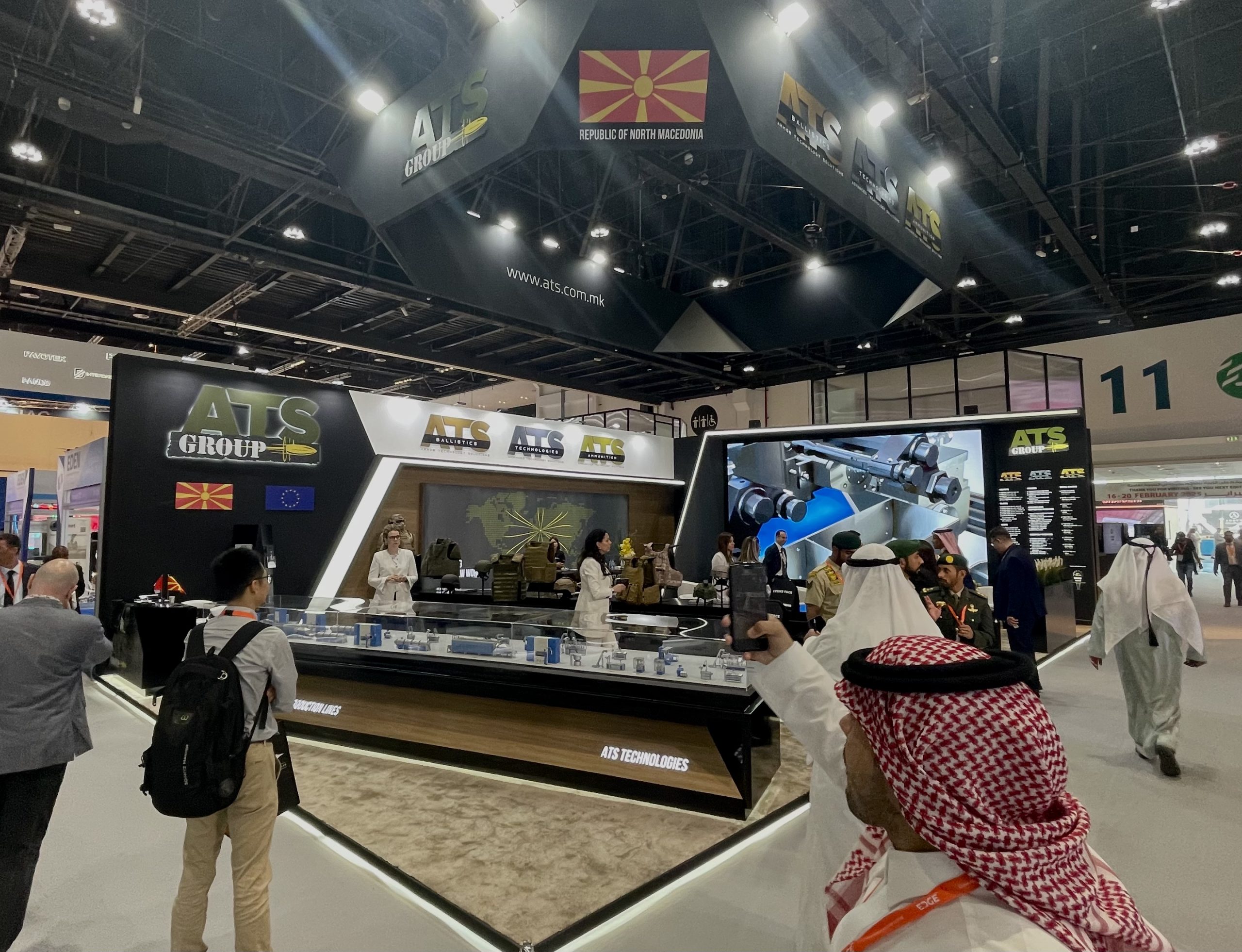 ATS Group exhibited at the 30th edition of IDEX, the largest fair in the
Middle East.
Abu Dhabi, UAE, February 20, 2023 – ATS Group this year again presented its products at nIDEX 2023 in Abu Dhabi, United Arab Emirates (UAE). IDEX is the largest fair in the defense
industry in the Middle East. IDEX is an Biennale exhibition which has been held for 30 years under the patronage of N.H. Sheikh Mohamed Bin Zayed Al Nahyan, President of the United Arab Emirates and Supreme Commander of the armed forces.
The event is organized with the full support of the UAE Ministry of Defense. This year ATS GROUP presented top engineering expertise, machinery, and tools for ammunition production, which drew the visitors' attention during this reputable trade show,
where the largest industrial manufacturers in the world exhibit. More than 1,500 exhibitors and more than 130,000 visitors participated in the trade show this year.
ATS GROUP, seated in Skopje, is a modern Macedonian corporation consisting of three companies, two of which are in Skopje and one in Samokov, with more than 500 staff and 40 years of experience. They work to the highest standards and produce a wide range of
products, whose quality is recognized globally and for which they have received numerous awards. ATS Group produces composite products and ballistic protection and ballistic safety products for the military and the police. In addition, the company produces small
caliber ammunition and full lines of machinery for ammunition production, which helps increase its export potential year by year and thereby meets its development plan and mission.