January 15, 2022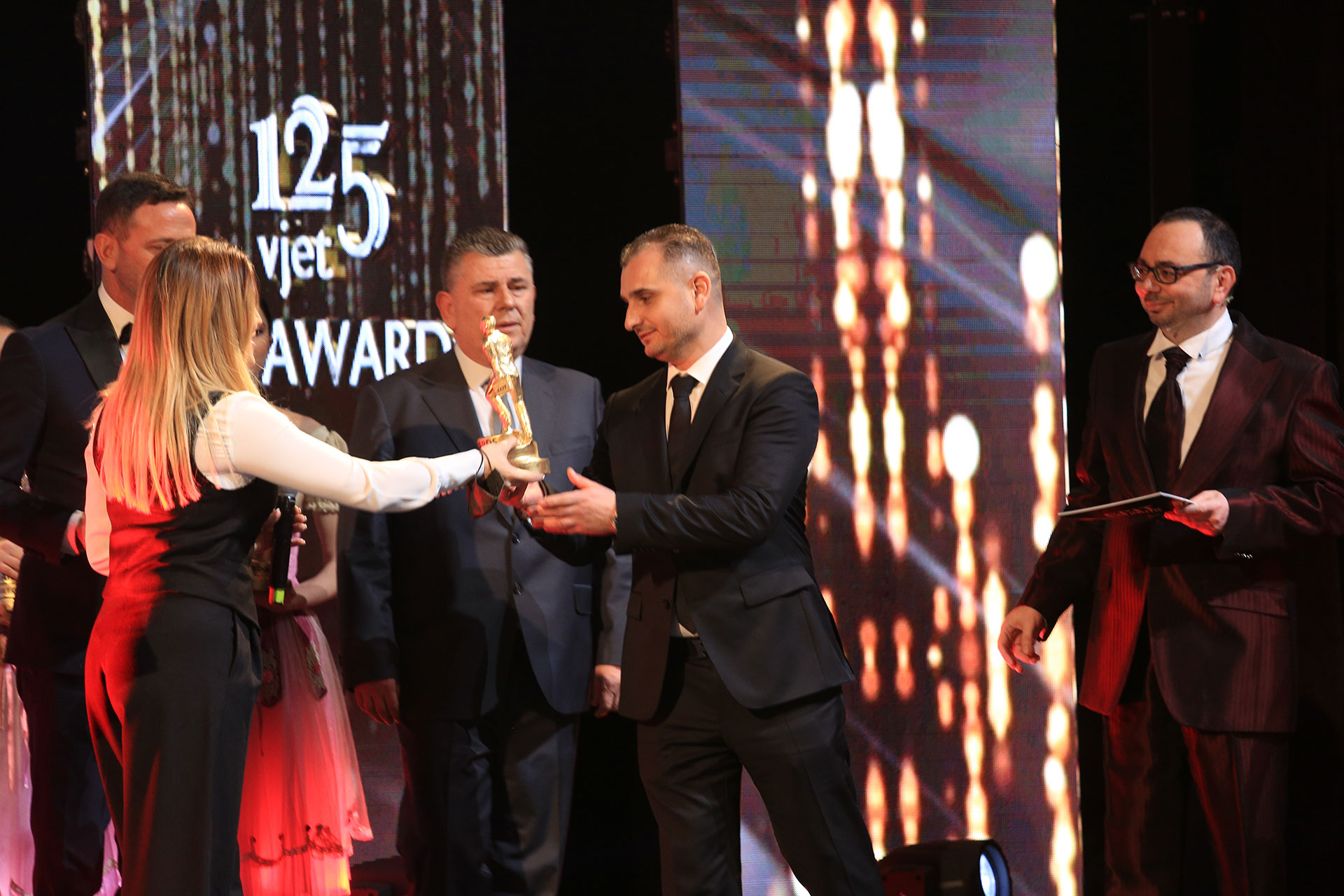 "We are honored to be named the winner by Tirana Chamber of Commerce as the 'Best Company' in the industry"
Tirana, Albania, January 15, 2022 – CCIT Awards, the evening which crowns the best entrepreneurs of the year in all areas of business in Albania, Kosovo, and Macedonia. Tirana Chamber of Commerce and Industry awarded ATS Group the CCIT Awards at the gala evening that took place in Tirana's Opera House on January 15, 2022. Months before all citizens voted for their favorite companies in a number of fields.
Based on the votes ranked as the best in the fields in which they operate, ATS Group won the award for best business precis. Mr. Hepib Demirovski received the award on behalf of ATS GROUP.
"ATS GROUP of North Macedonia strives to exceed its customers' expectations with performance and design," said Mr. Hepib Demirovski, COO, ATS GROUP. "We are honored to be named the winner by Tirana Chamber of Commerce as the 'Best Company' in the industry. ATS Group is making good progress with its partners and markets. We are present in 56 countries on 5 continents, with more than 3 million products.