March 6, 2023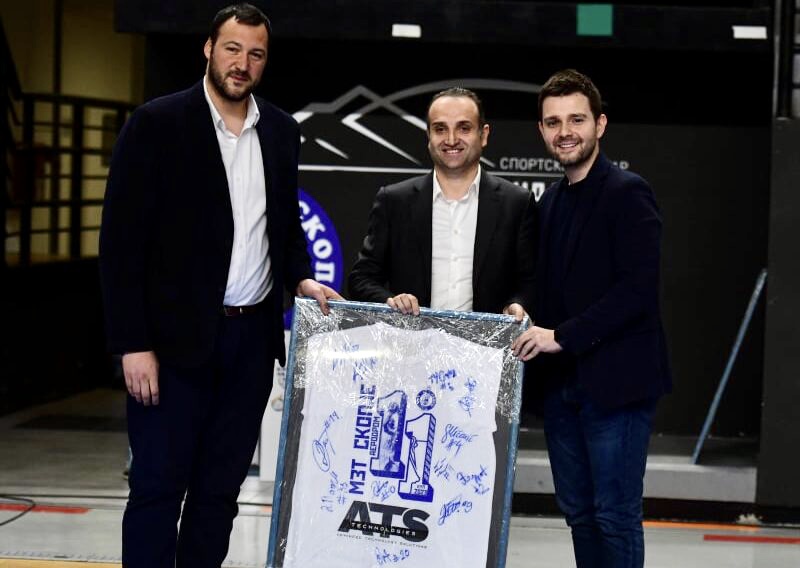 ATS Group is a close partner and sponsor of regional and national sports in North Macedonia
Skopje, North Macedonia, March 03, 2023 – On the way to success, the Macedonian basketball champion MZT has great friends who constantly support the team. One of
them is ATS Group, a company that is among the leaders in the country when it comes to revenues and exports.
The CEO of ATS – Mr. Shefshet Demirovski in SC "Jane Sandanski", received a gift – a framed jersey as a faithful supporter of Macedonian basketball champion MZT Skopje, from the
mayor of municipality Aerodrom – Mr. Timco Mucunski and the director of MZT – Mr. Filip Gjoreski.