April 30, 2019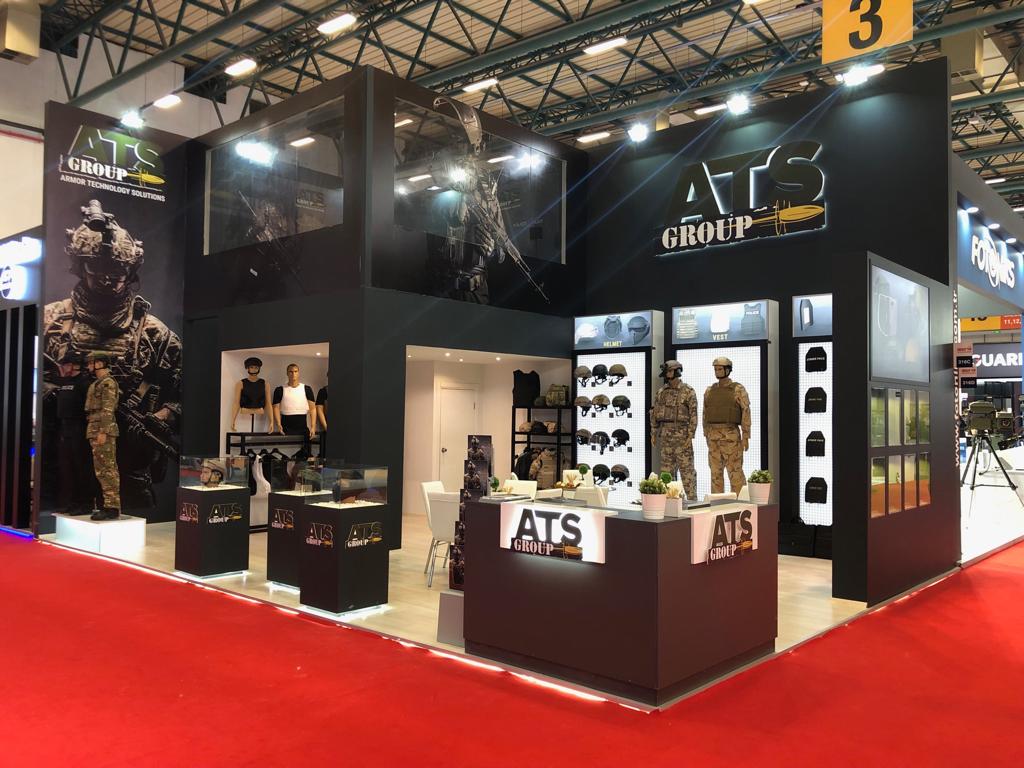 Istanbul, Republic of Turkey, April 30, 2019 – IDEF 2019
ATS is a ballistics manufacturer which produces, according to the highest standards, a wide range of products, whose quality is recognised globally
ATS GROUP is showcasing its last armor technology solutions at 14th International Defence Industry Fair – IDEF
Istanbul, Republic of Turkey, April 30, 2019 – ATS has concluded its successful participation at the IDEF 2019, which was held in Istanbul, Republic of Turkey. Under the auspices of the Presidency of the Republic of Turkey, hosted by the Ministry of National Defence and under the management and responsibility of the Turkish Armed Forces Foundation, IDEF 2019, 14th International Defence Industry Fair, organized by TÜYAP Fairs and Exhibitions Organizations Inc. will be held on between April 30 – May 3, 2019.
The opening was done by Prime Minister of Republic of Turkey, Binali Yıldırım. IDEF 2017 hosted 133 delegations and 637 delegation members active in the defense field from 67 countries and 2 international organizations. 1 President, 26 Ministers, 6 Chiefs of General Staff, 17 Deputy Ministers, 5 Deputy Chiefs of Staff, 10 Force Commanders and 14 Undersecretaries and many civil and military procurement authorities was attended the Fair.
ATS GROUP is a modern Macedonian ballistics manufacturer which produces, according to the highest standards, a wide range of products, whose quality is recognised globally and for which it has received numerous awards. It produces composite products and ballistic protection and ballistic safety products for the military and the police. A company with enormous export potential and, above all, a development vision.