March 3, 2022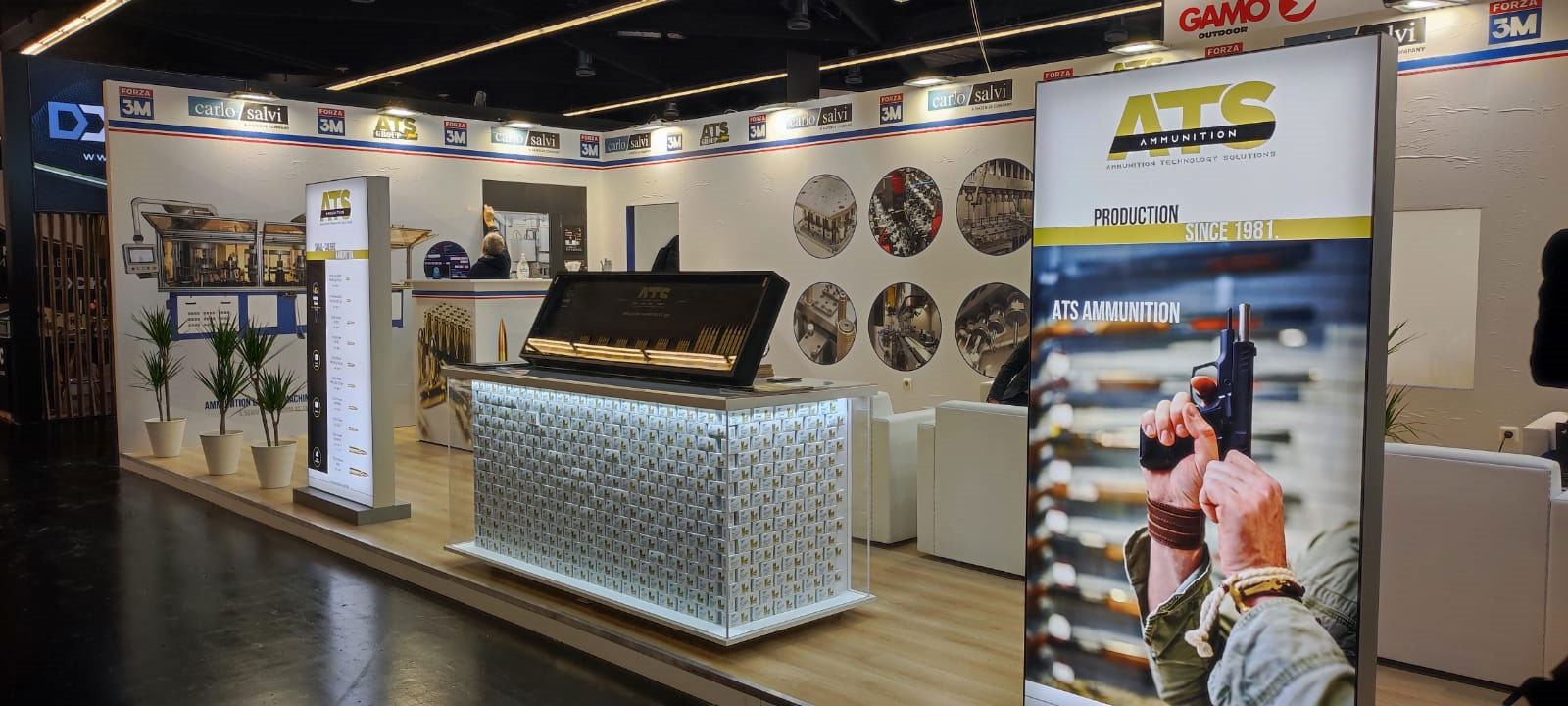 Focus on ATS AMMUNITION Factory
Over 40 years of tradition & experience with 500+ employees
Nuremberg, Germany, March 01, 2022 – ATS took part in IWA OutdoorClassics 2022, the leading international trade fair for hunting, shooting sports, equipment for outdoor activities, and for civilian and official security applications.
Over 40 years of the IWA OutdoorClassics Success Story in Nuremberg
The national product show for the retail gun trade and gunsmiths opened its doors in Nuremberg for the first time in 1974 with just under 100 exhibitors. The international name IWA Outdoor Classics is due to its rapidly increased importance beyond the borders of Germany and the multi-theme range of products, which range from the traditional craftsmanship and innovative ideas for outdoor equipment, and functional clothing to hunting sports and shooting sports.
This year at IWA Outdoor Classics ATS Group focuses on the presentation of its ATS Ammunition Factory ex. SOUVENIR – Samokov. SOUVENIR factory was established in 1981. With over 40 years of tradition & experience with 500+ employees.