February 22, 2023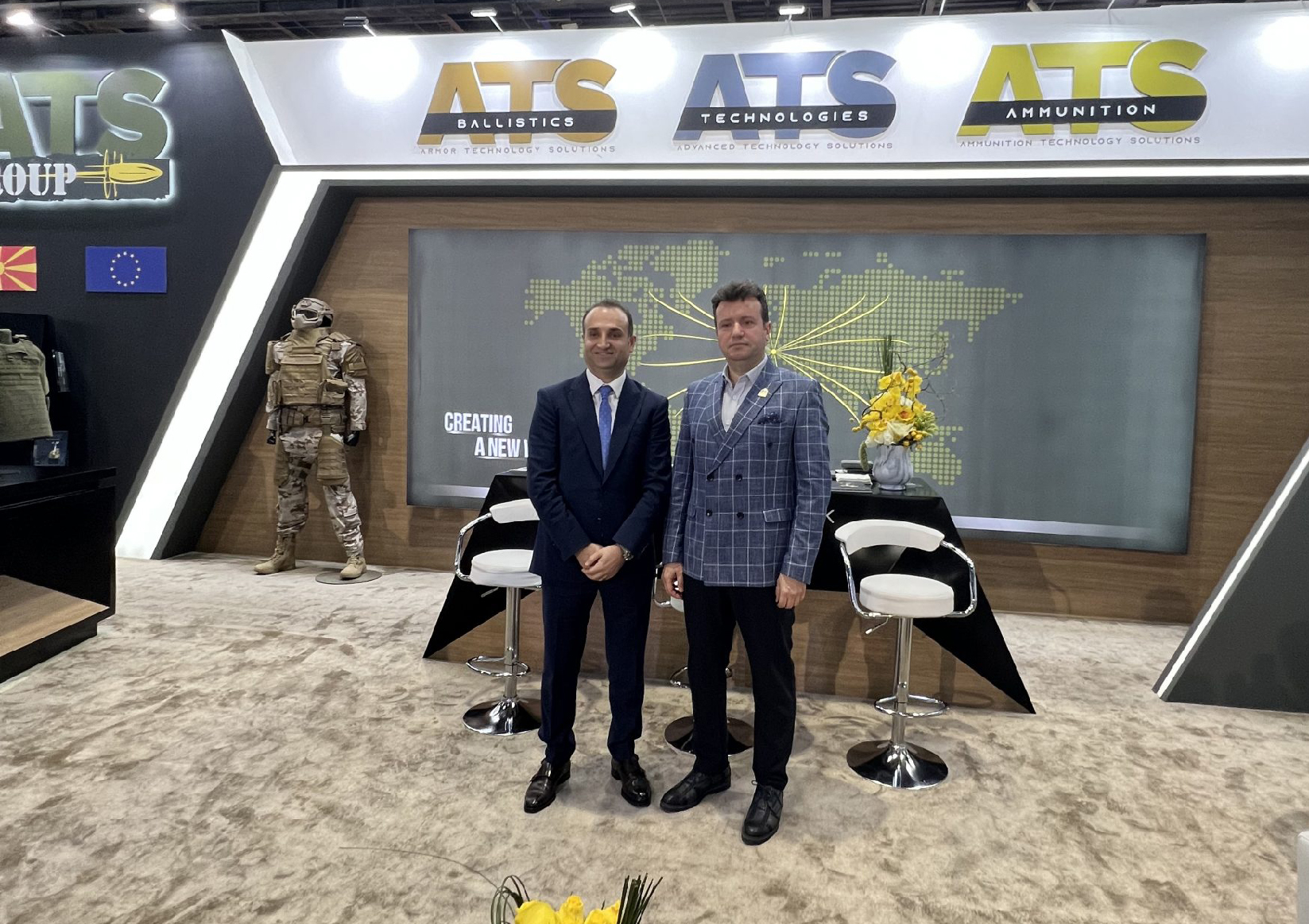 THE AMBASSADOR OF THE REPUBLIC OF NORTH MACEDONIA IN UAE. H.E. MR. ABDULKADAR MEMEDI, VISITS ATS GROUP BOOTH AT IDEX 2023 IN ABU DHABI
The CEO of ATS GROUP – Mr. Shefshet Demirovski was honoured to welcome the Ambassador of the Republic of North Macedonia in the United Arab Emirates, H.E. Mr. Abdulkadar Memedi, and accompanied by Mr. Bekri Ajdini, the economic counsellor at the Embassy.
Abu Dhabi, UAE  February 21,2023 –  Ambassador Memedi was informed about the production line of ATS Group, the development of the company, and the presentation at this exhibition.
Ambassador Memedi expressed the readiness of the Embassy to support companies from North Macedonia such as ATS Group throughout the countries of the MENA region contributing to increasing the overall trade exchange with North Macedonia and the volume of cooperation with the companies.
ATS Group is the first company from North Macedonia that is participating for the second time in the past 30 years history of IDEX Abu Dhabi. The company is among the largest exhibitors at IDEX 2023 in the UAE, showcasing its new specialties and a variety of products in the defense industry at the 30th edition of the international defense exhibition and conference (IDEX) in the MENA region.
ATS GROUP, seated in Skopje, is a modern corporation from North Macedonia consisting of three plants, two of which are in Skopje, Vizbegovo, and one in Samokov, with more than 500 staff. All plants follow the highest standards of production and produce a wide range of products, whose quality is recognized globally and for which they have received numerous awards.
ATS Group produces composite products and ballistic protection and ballistic safety products for the military and the police. In addition, the company produces ammunition and a full line of machinery for ammunition production, which helps it increase its export potential year by year and thereby meet its development plan and mission.